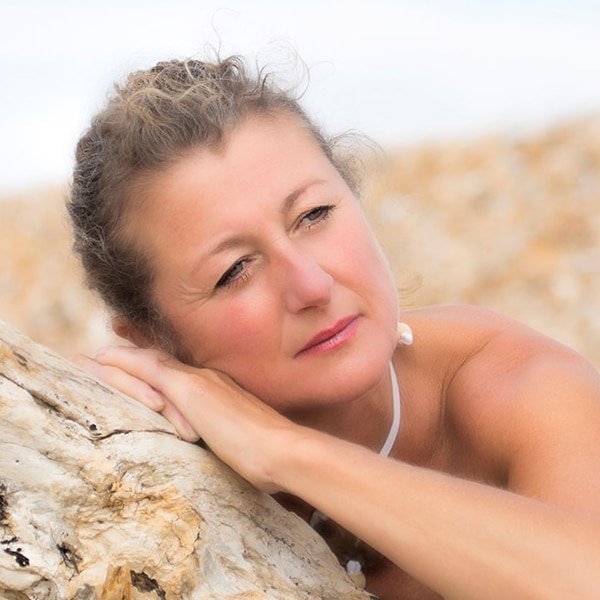 Vicky Bedford
Yoga Trainer & Teacher - dip fryog
About Vicky
Anyone can practice yoga.  Yoga is a stilling of the mind, directing it towards an object and focusing on it without any distractions. Hatha yoga enables us to do this and is the most traditional and common of all types of yoga. It makes us more aware of the body which exists in the present, where the mind can wander off into the past or future.
Vicky has been practicing yoga for 22 years and teaching for 13 years.
She qualified in July 2008 with The Friends of Yoga Society International and hasn't looked back since, teaching classes to all abilities from gentle restorative yoga to advanced, challenging, strong and energising classes. She is very passionate about the way yoga leaves you feeling and its benefits and enjoys sharing her knowledge. Whether it's emotional, physical or mental Vicky caters to each individual's needs. Every single one of her students are important to her. Her classes are small so this enables her to dedicate time to each student.
Vicky's strengths and expertise lies in helping her students to deepen their understanding of the links between their bodies and state of mind. She does this by focusing on the body and the breath, drawing our minds back to the present moment. Not only does she uses The Asanas (postures) to channel the energies to focus the mind, but also to align the body and improve flexibility and balance, to build strength and stability and to stimulate the glands, organs, muscles and nerves, relieving muscle tightness and improving circulation and digestion. Emotionally an inner strength is gained, anxiety improves and stress is replaced by a calmer being. By opening the body with Asanas and breathing techniques we can then begin to open the mind and make it more receptive to inner calmness making it less challenging to relax.
The aim in yoga is to centre yourself. Vicky will help you to achieve this. Physically it feels bad being off-balance, feeling centred in a yoga pose helps you to become calmer and more focused and this can benefit you in other areas of your life.
The whole point is to start practising letting go, eventually being able to reduce stress and anxiety.
The moment you start to practise yoga and focus your attention on your body, your breath and your mind, you will start to experience a more subtle and flexible body, a calmer and more focused state of mind with more awareness to yourself, leaving you feeling more content and happy.
Treasurer for the school of yoga she trained with, Vicky was an instrumental part in the running of their organisation.
 In August 2020 Vicky was delighted and honoured to be elected Chairperson of FRYOG , her school of yoga which was founded in early 1970 by a section of The Yoga Institute of Santa Cruz, Bombay India.  FRYOG prides itself in offering a high standard of  Teacher Training in which Vicky is proud to be part of. 
Approved as a tutor, her students began her first Yoga Teacher Training Course in September 2013 and she now continues with 3 different teacher training courses available to complement her yoga classes and international yoga retreats.
There are various retreats available with Vicky throughout the year, having previously visited Andalucia, Italy and Morocco. Please see details for future retreats.
Vicky has also taught at The Yoga Show at Olympia, London in 2009, 2010 and 2012 and was honoured to speak at their 2014 Yoga Show Teacher Training Conference.